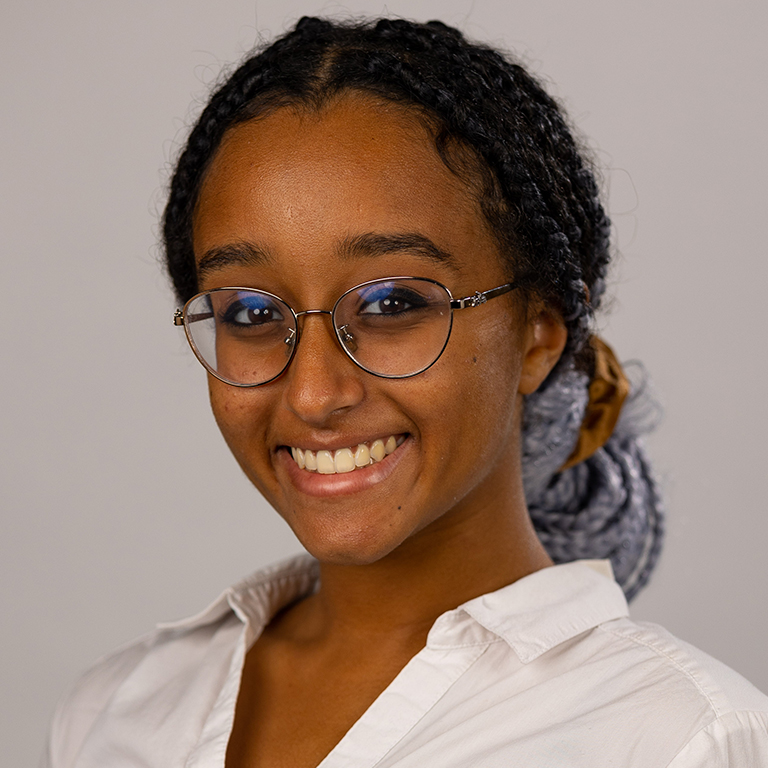 Major:

Pre-Nursing

Hometown:

Fishers, IN

Work Placement:

WFHB Radio Station

Graduation year:

2024
The Cox Scholars Program has provided me with the best support that I could ever ask for during my college experience! Not only does the program provide financial and academic support, but also social and emotional support. This is something that I am so grateful for. I feel so lucky to be a part of such a program that benefits the community and my own growth.
Tell us about your work placement experience.
I am loving my work placement so far! The work environment is really wonderful as everybody I work with is super friendly.
What is something you have learned through your work?
I have been learning some interesting facts about the WFHB radio station and radio in general. It's really awesome being able to contribute to the radio knowing that it will help out the rest of the community listeners! I have definitely grown more of an appreciation for radio listening since I have started at my agency.
How will being a part of the Cox Scholars Program help you in the future?
Being a part of the Cox Scholars Program, I am automatically connected to so many other hardworking, talented, and inspiring students which is one of the things I am so grateful for! As well as the amazing support that we receive from the Cox Scholar coordinators. The program really inspires me to strive for excellence and put in 100% effort towards the things in which I dedicate my time towards. This is what I know will help me in the future once I graduate from being a Cox Scholar.
What is your favorite memory as a Cox Scholar?
My favorite memory as a Cox Scholar are the trainings from my freshman year!
What do you do outside of the Cox Scholars Program?
Outside of the Cox Scholars Program I like to do photography/videography. I am also starting a new band here in Bloomington.