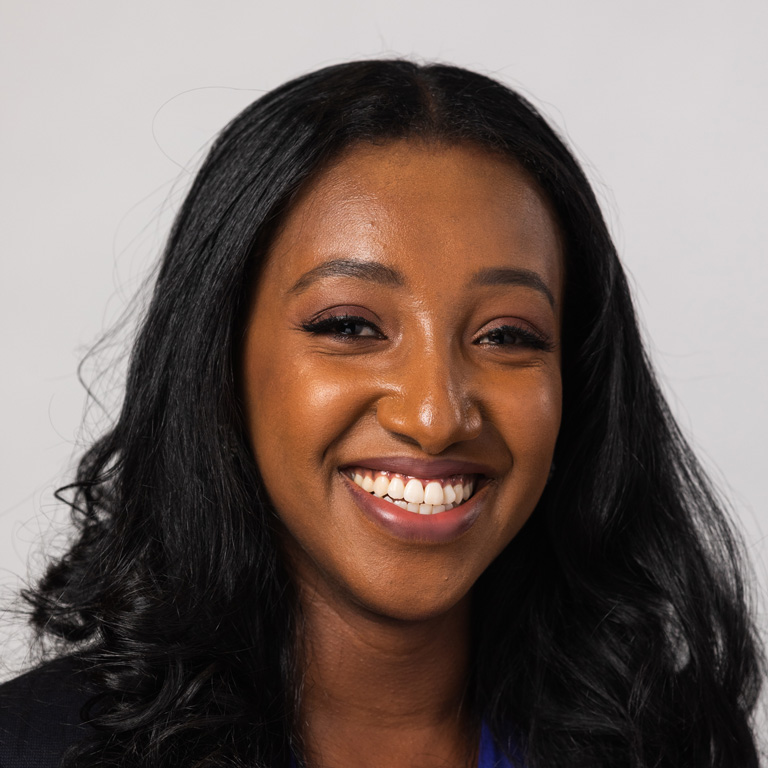 Major:

Nursing

Hometown:

Indianapolis, IN

Work Placement:

Hutton Honors College Extracurricular Programming Student Assistant

Graduation year:

2022
Thank you! Thank you so very much for investing and giving students like myself a fighting chance to succeed in our education.
Tell us about your work placement experience.
As an Extracurricular Programming Student Assistant, I assist the extracurricular programming staff in developing and implementing HHC programs. My job duties include; drafting materials for the HHC Events Management System, managing guest and wait lists for programs, corresponding with program attendees, providing technical assistance with program participants, photographing programs, and assisting with program set up and tear down. I typically work 10-12 hours per week.
What is something you have learned through your work?
During my first week of work I learned how to use the web design software Dreamweaver. The application is used to design, code and publish websites and web applications. We use this system to create weekly newsletters that are sent to all Hutton Honors College Students. I have never imaged myself having the knowledge or capability of creating websites and coding, so I am happy to have learned a valuable skill from this experience.
How will being a part of the Cox Scholars Program help you in the future?
Being a Cox Scholar has truly been a blessing! It has allowed me to focus on my education without worrying about the added stress of life. For the first time in a long time, I feel like I have a support system to rely on and a group of people that want the best for me. The staff is filled with genuinely passionate individuals that care about the students. I hope to one day pay it forward and allow someone else to experience this gift.
What is your favorite memory as a Cox Scholar?
My favorite memory as a Cox Scholar is attending our Fall Cox Access Scholar's Fall Dinner and Theatre. We met for dinner at Lennie's followed by The Book of Mormon at the IU Auditorium. In addition to the phenomenal group of people in attendance, the musical was hilarious! We all had a great night.
What do you do outside of the Cox Scholars Program?
Outside of the Cox Scholars Program I tend to spend a lot of time at the SRSC. I particularly enjoy the Power Vinyasa Yoga, Cardio Kickboxing and Barre Fitness classes.