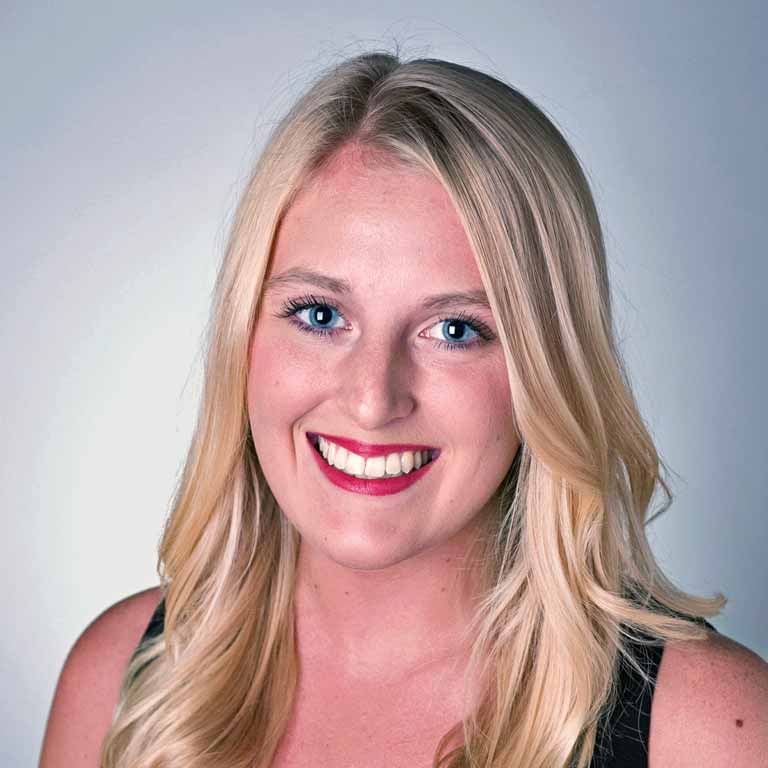 Major:

Healthcare Management and Policy

Hometown:

New Albany, Indiana

Work Placement:

Community Kitchen of Monroe County

Graduation year:

2020
I will never have the privilege of meeting Jesse, yet he has motivated me to reach all my goals. I wish I had the opportunity to thank him for teaching me that my dreams matter.
Tell us about your work placement experience.
I work at Community Kitchen of Monroe County. I have a role within the agency as a volunteer coordinator with a focus on networking volunteers through IU. In addition to networking for volunteers, I also coordinate with organizations within the Bloomington community. My main goal is to introduce and educate students about the Bloomington community.
What is something you have learned through your work?
Through my work I have learned many essential skills, although the most important thing I have learned is how to work with a diverse population of people. At Community Kitchen, I have learned how to engage with others, while making them feel valuable. The main lesson I have learned is that everyone comes from different backgrounds, and the smallest thing can make a huge difference in someone's day.
How will being a part of the Cox Scholars Program help you in the future?
Being a part of the Cox Scholars Program will help me in the future by allowing me to achieve my goals. This program has given me more than I could have asked for by providing me with the opportunity to receive an outstanding education and a phenomenal experience.
Overall, this program has taught me how to give back in the simplest ways, and I look forward to giving back to students, and many others in the future.
What is your favorite memory as a Cox Scholar?
My favorite memory as a Cox Scholar is the Induction Ceremony because it was the first time I had the privilege of hearing Curt Simic speak. There is nothing more rewarding than hearing Mr. Simic speak about Jesse's vision of a Cox Scholar. Hearing him speak about Jesse's accomplishments and goals has made me realize why I was chosen for this scholarship. There is nothing that motivates me more than knowing I have people who believe in me and who want me to succeed.
Overall, the Induction made me realize that I have a purpose and that I can do anything I set my mind to, through hard work and determination.
What do you do outside of the Cox Scholars Program?
I'm involved with Changing Health Attitudes and Actions to Recreate Girls (CHAARG). I also like hiking, fishing, exercising, and attending IU sporting events.