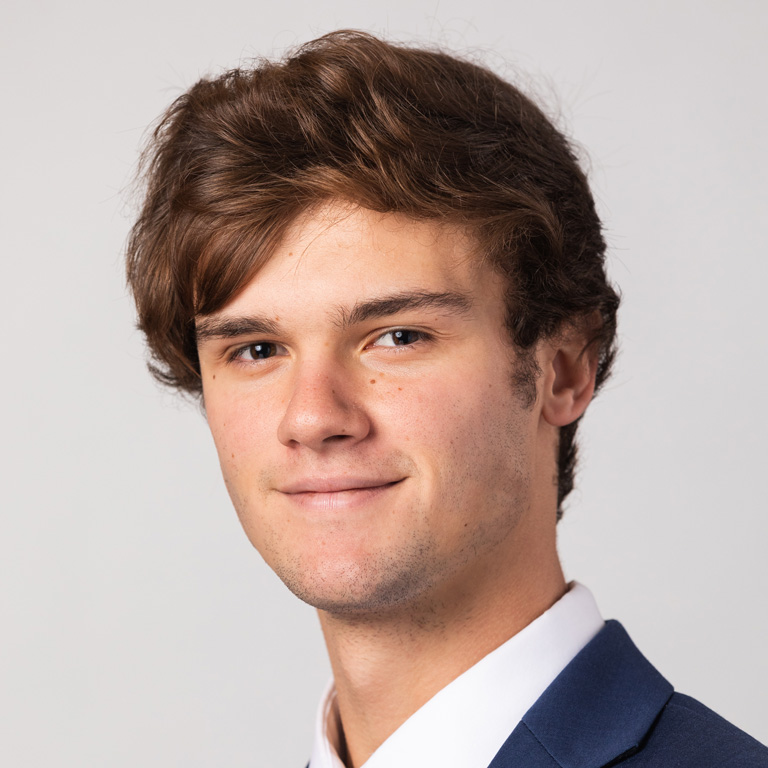 Major:

Finance

Hometown:

Carmel, Indiana

Work Placement:

Kelley School of Business Undergraduate Program Student Assistant

Graduation year:

2023
The Cox Scholars Program is more than a reward for hard work. It is an opportunity to fully develop one's skills as both a student and a contributing member of society.
Tell us about your work placement experience.
I work in the undergraduate program office in Hodge Hall. On a typical day, I edit the Kelley Insider Newsletter and take care of miscellaneous tasks around the office.
What is something you have learned through your work?
Through my work, I have learned how to communicate with my coworkers and productively manage my time. My work has opened doors for me, including the opportunity to serve on Kelley Student Government.
How will being a part of the Cox Scholars Program help you in the future?
The program has allowed me to build meaningful connections in my field of study. I feel myself growing as an individual every day through my work and professional development opportunities.
What is your favorite memory as a Cox Scholar?
During one of our professional development meetings, a few of the other scholars and myself decided to show up in professional attire to confuse our program coordinator.
What do you do outside of the Cox Scholars Program?
Outside of the program, I participate in Kelley Student government and Greek Life. In my free time, I enjoy playing guitar and volleyball.