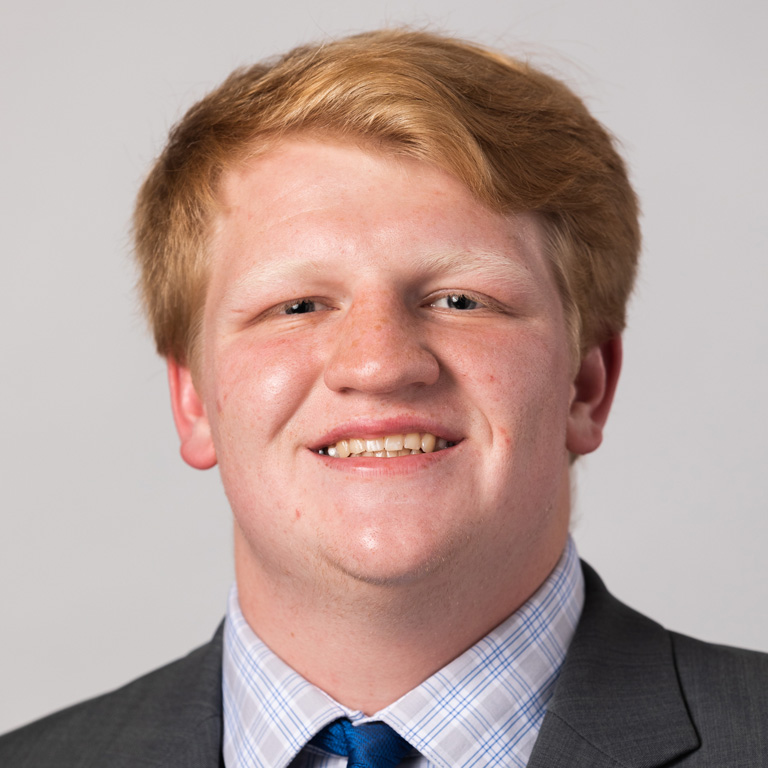 Major:

Finance, Economic Consulting and Business Analytics

Hometown:

Highland, Indiana

Work Placement:

Bloomington Boys and Girls Club Volunteer Coordinator

Graduation year:

2022
I would thank Jessie for not only shaping me into a hard-working leader, but shaping hundreds of Hoosiers into hard working leaders. Being a Cox Scholar has given me opportunities I never would have dreamed of, and I am extremely grateful to be a part of this program.
Tell us about your work placement experience.
I am the Volunteer Coordinator at the Bloomington Boys and Girls Club on Lincoln Street. I am responsible for contacting IU student organizations to volunteer at the club's programs and events. A typical day at the club is mentoring members to become caring, productive, and responsible citizens.
What is something you have learned through your work?
I have learned a lot about communication through my work. While maintaining communication with volunteers, I have learned to continually stay in touch and to be direct. While mentoring members, different communications styles can help different individuals.
How will being a part of the Cox Scholars Program help you in the future?
Being a part of the Cox Scholars Program will help me in the future by the professionalism I have gained during my time in the program. From our initial training to working through school, the program turns you into an effective and efficient employee. I also look forward to utilizing the tremendous network that the Cox Scholars Program will offer me in my future.
What is your favorite memory as a Cox Scholar?
My favorite memory is the Cox Scholar Symposium. The amount of work all Cox Scholars accomplish is amazing.
What do you do outside of the Cox Scholars Program?
I am also a member of the Kelley Honors Program, Hutton Honors College, IU Student Government, and Technology Consulting Workshop. In my free time I enjoy listening to music, hanging out with my friends, and playing basketball.