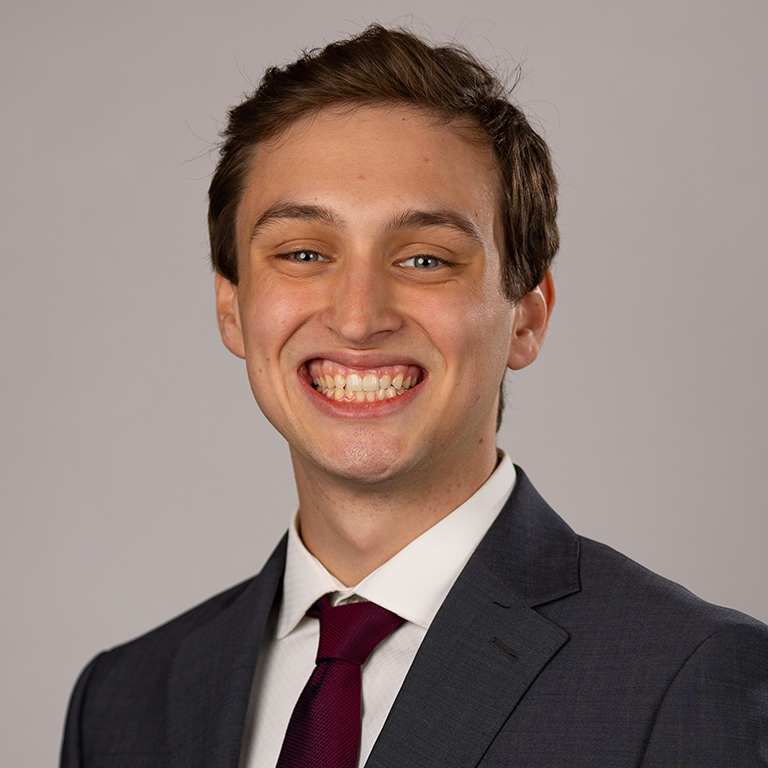 Major:

Information Systems and Operations Management

Hometown:

Noblesville, IN

Work Placement:

Briscoe Academic Success Center – Peer Academic Coach

Graduation year:

2023
Thank you, Jesse! I'm very grateful that the Cox Scholars Program has invested in shaping me, as well as hundreds of other students, into leaders through hard work and exposure to a wide range of opportunities.
Tell us about your work placement experience.
As a Peer Academic Coach (PAC) in the Briscoe Academic Success Center, I work with an academic advisor to assist students in University Division. This normally means assisting students with building their schedules, as well as locating different university resources.
What is something you have learned through your work?
I have learned how to productively manage my time and how to effectively coach others. I've also learned about and utilized many of IU's resources for students.
How will being a part of the Cox Scholars Program help you in the future?
Being in the Cox Scholars Program has helped me develop many professional skills, such as interpersonal communication and time management. I've also made friends that will last the rest of my life.
What is your favorite memory as a Cox Scholar?
My favorite memory was going to Coxhall Gardens. It was amazing to go and appreciate the place where the people that changed my life used to live.
What do you do outside of the Cox Scholars Program?
I'm also a member of the Hutton Honors College and Technology Consulting Workshop. In my free time I like to hang out with my friends and play sports.