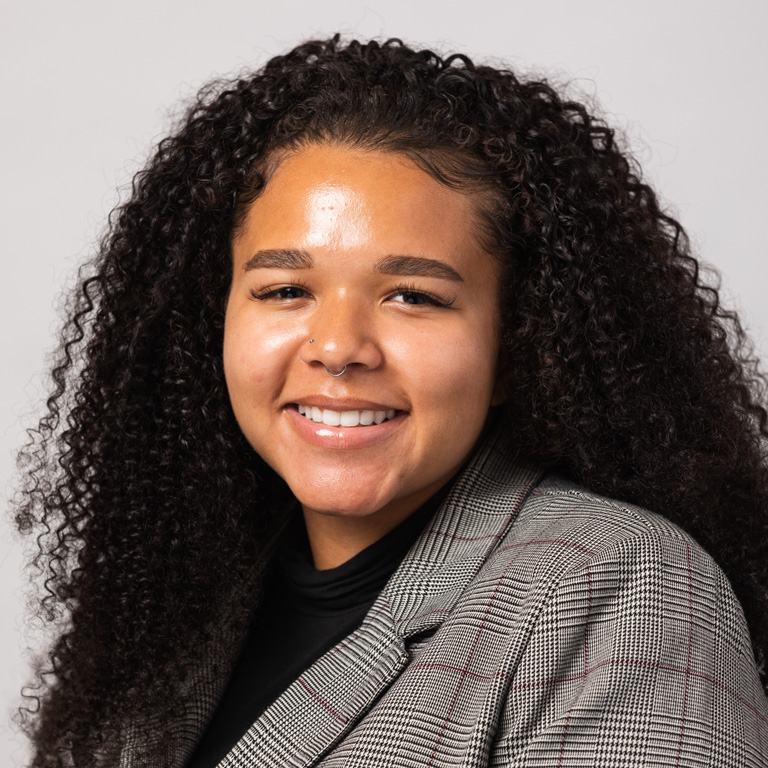 Major:

Biology and Environmental and Sustainability Studies

Hometown:

Terra Haute, Indiana

Work Placement:

Banneker Community Center Advocate for Community Engagement
I think the Cox Scholars Program does a really good job instilling the meaning of our scholarship and making sure we know the importance and legacy of it.
Tell us about your work placement experience.
I am an Advocate for Community Engagement at Banneker Community Center. I coordinate service learners through IU for my agency. I also do direct service where I tutor students at our afterschool program at Fairview Elementary School.
What is something you have learned through your work?
Working at Banneker has exposed me to various people of different socioeconomic statuses that we serve throughout the community.
How will being a part of the Cox Scholars Program help you in the future?
Being a part of the Cox Engagement Scholars Program has exposed me to so many different social aspects and injustices that occur within the Bloomington community and among my peers. This program in general has provided me with many meaningful connections and friendships.
What is your favorite memory as a Cox Scholar?
Going to Coxhall Gardens was a really great experience. It was nice to really see and learn about what Jesse and Beulah intended for this program.
What do you do outside of the Cox Scholars Program?
Women of Color Leadership Institute.