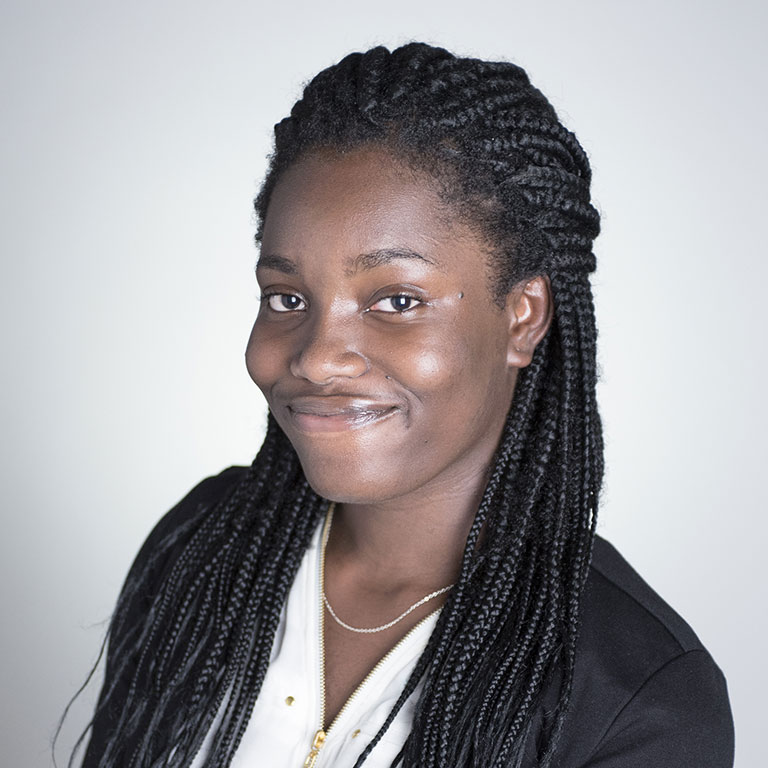 Major:

Community Health

Hometown:

Indianapolis, Indiana

Work Placement:

IU Peer Coach

Graduation year:

2020
If I had the chance, I would thank Jesse for giving me the opportunity to put myself out there, to pursue my goals freely with the lasting support of the Cox family, and give me hope that I will be able to support others as I have been supported.
Tell us about your work placement experience.
I work as a peer coach in Maxwell Hall and serve mostly freshmen students. My responsibilities include showing students how to navigate through the IU tools, register/drop classes, and answer any questions they may have about IU.
What is something you have learned through your work?
I have learned the importance of always being on time and being present to help students that are depending on peer coaches. I have also learned that staying positive and keeping the conversation going is important when engaging with students. I had a student that was discouraged about a certain class and being able to shed some positivity on her situation helped her solve the problem on her own.
How will being a part of the Cox Scholars Program help you in the future?
Being a peer coach has taught me some valuable skills such as attention to detail, communication, teamwork, and conflict resolution. I have also learned that it is absolutely fine to ask for help as one person cannot achieve everything on their own.  
What is your favorite memory as a Cox Scholar?
My favorite memory as a Cox Scholar is volunteering at Coxhall Gardens, and exploring the gardens and Cox family mansion. I loved touring the mansion because I felt as if I had a better understanding of Jesse and Beulah and how much history and impact was just part of the mansion. While I was volunteering at the gardens, it felt good to know I could also give back to the Cox family.