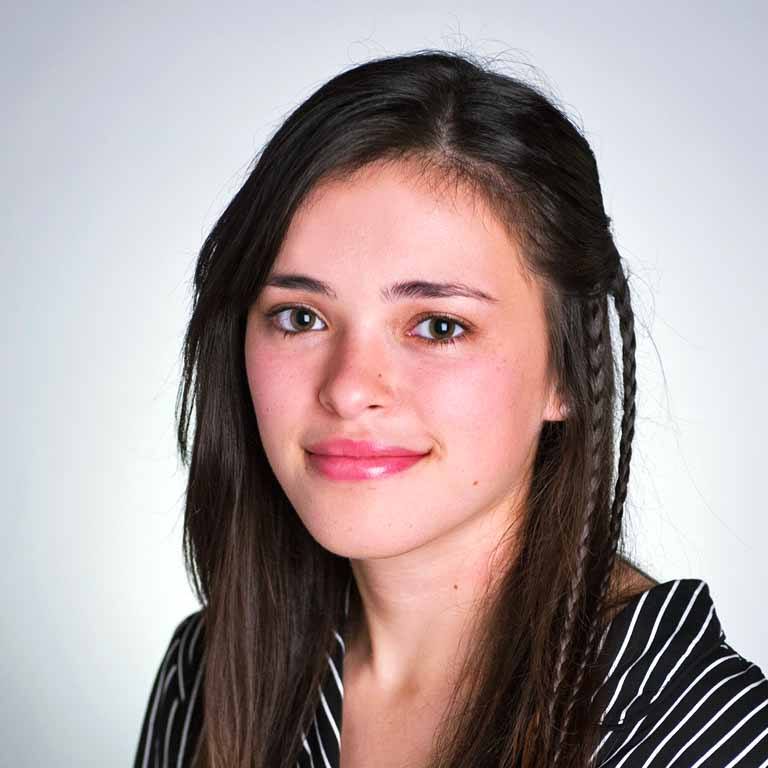 Major:

Media, concentration in Cinema, Media Arts, and Production

Hometown:

Noblesville, Indiana

Work Placement:

IU Peer Coach

Graduation year:

2020
Jesse has given me the courage to pursue my dreams and the compassion to share them with others. For that, I will forever be grateful.
Tell us about your work placement experience.
I work as a Peer Coach with the University Division Advisors. As a Peer Coach, I help students with navigating One.IU resources like iGPS, Drop/Add, and Academic Advisement Report. I also help students create four-year plans and search for more involvement opportunities on campus.
What is something you have learned through your work?
In addition to helping me navigate my own scheduling and planning problems, my time as an IU Peer Coach has given me better communication skills. Being a Peer Coach has given me the opportunity to connect with advisors and learn the value of a positive work environment.
How will being a part of the Cox Scholars Program help you in the future?
Not only has it given me the skills to succeed in both college and my future career, but it has also brought me closer together with a great group of people. Becoming a Cox Scholar was probably one of the biggest moments in my life.
The Cox Scholars Program is a link that connects a group of motivated and hardworking students, creating connections that will last a lifetime.
What is your favorite memory as a Cox Scholar?
My favorite memory as a Cox Scholar is this past summer when I got to work at Coxhall Gardens. I was amazed at how Jesse's hard work and motivation turned his vision of beauty into a reality.
I came to understand the value of striving for success and sharing that success with others.
What do you do outside of the Cox Scholars Program?
Outside of the Cox Scholars Program, I work as a crew member for the IU RTVS production crew. As a crew member, I help film IU games, events, and a number of PBS/WTIU programs. I am also a part of the student organization IUSTV, a student-run television station where students learn the skills of production and get the chance to create and produce their own shows.