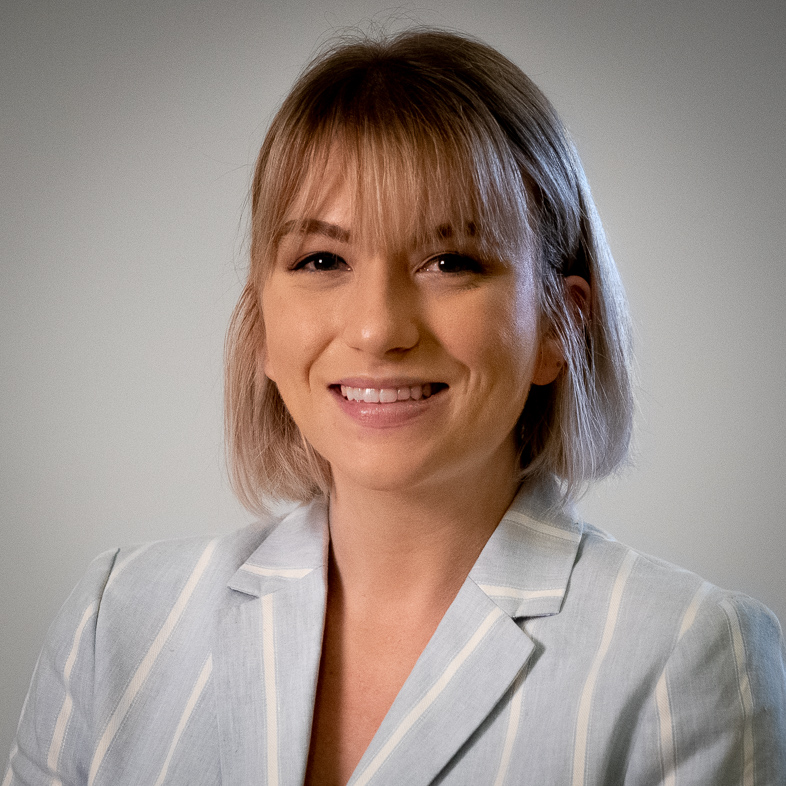 Major:

Journalism and Political Science

Minor:

German

Hometown:

Huntingburg, Indiana

Work Placement:

Emily Metzgar, The Media School

Graduation year:

2019
I am not exaggerating when I say this program has changed the course of my life. My gratitude toward the Cox family is endless, and I hope to make the program proud of what I accomplish in the future.
Tell us about your work placement experience.
I work with Emily Metzgar in the Media School, and she acts as my research mentor and guide as I work on my own content analysis. When I first started working with Emily, I assisted her in gathering supplemental materials as she was writing for publication. During my junior year, I started my own project which focuses on how college newspapers discuss Title IX as it pertains to sexual assault. This study will look at framing and trends in college media over a two-year period. I am currently in the stages of drafting a literature review, so I regularly meet with my mentor who provides guidance on the next steps in continuing my project.
What is something you have learned through your work?
People don't really understand how difficult research can be as a process. We've all probably written research papers, but actually conducting the type of research we do in this program is a whole other task. I have learned to always stay enthusiastic and curious, and to always ask for help as soon as I get stuck or confused. Learning how to conduct real research is a powerful skill, and I've learned that persistence will pay off in the end.
How will being a part of the Cox Scholars Program help you in the future?
Being a Cox Scholar has already helped me tremendously in life, but I am especially utilizing the skills I have gained in this program now as I apply to law schools. I hope to set myself apart from other applicants by highlighting the work I have done and the skills I have gained as a Cox Research Scholar. This program has taught me to set my goals higher while also teaching me valuable skills that have helped me reach those goals.
What is your favorite memory as a Cox Scholar?
Though we work incredibly hard, our cohort has had a lot of chances to unwind and have fun together. I specifically recall one event my sophomore year when a large group of us met to go to the Nutcracker ballet on campus. That night sticks out to me because I recall laughing nonstop with my friends as we walked through the cold to the theatre. I would have never met any of these people without the Cox Scholars Program.
What do you do outside of the Cox Scholars Program?
While I mainly reserve my energy for my assignments and research, I have also taken advantage of the opportunities to have fun here in Bloomington. My favorite thing to do is try out new restaurants on Kirkwood and 4th Street, or attend any of the numerous sporting events available to me throughout the year. I have also been a part of many different clubs and organizations.