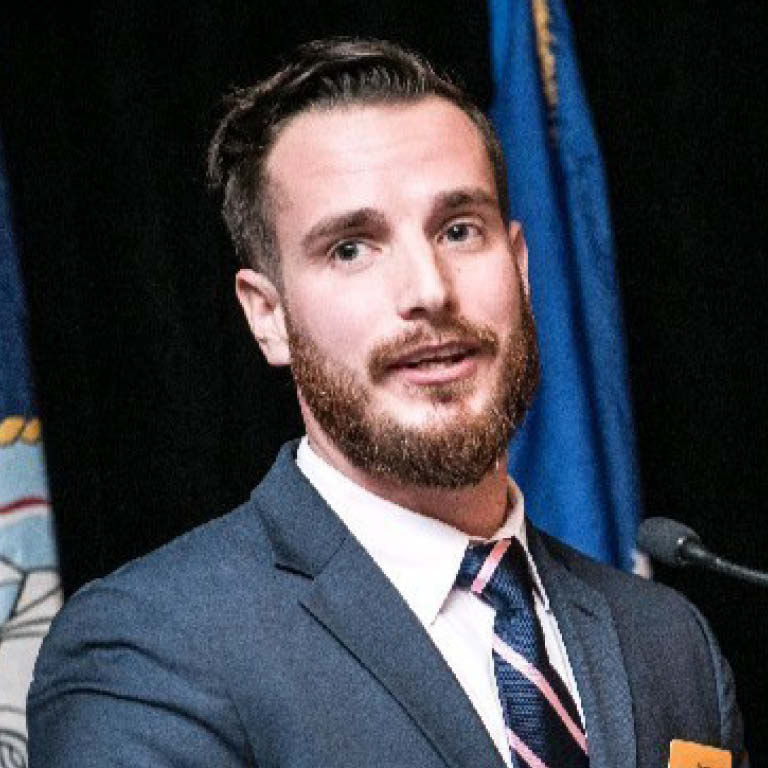 Dave Burton was hired as the Cox Scholars Program Associate Director in December 2022. His responsibilities span the entirety of the Cox Scholars Program needs including administration, marketing, selection, and data analysis. Born in a small town in Southern Indiana, he started working at age 12 to help support his family and mirrors Jesse and Beulah's desire to better themselves through hard work, service to others, and continued education.

Dave earned his Bachelor of Arts in criminal justice from Indiana University Bloomington in 2012. During this time, he spent a summer welcoming incoming Hoosiers to the university as an Orientation Leader for the Office of First Year Experience Programs.
Upon graduating from IU, Dave served in the United States Army for five years as an Airborne Infantry Team Leader in the 82d Airborne Division. After his honorable discharge, he continued his dedication to service by leading multiple volunteer projects for a nonprofit organization in Puerto Rico rebuilding homes after Hurricane Maria.
In 2018, Dave moved to Minnesota to begin working on his Master of Business Administration degree from the Carlson School of Management, focusing on marketing and entrepreneurship. While there he served as President of both the Veteran's Club and Health & Wellness Club. After graduating in 2020, Dave moved back to Bloomington with the goal of supporting Indiana University and the community that gave him an opportunity to grow personally and professionally.